Luxury Sunreef Yachts catamarans are world-renowned for the unique combination of onboard style and comfort, outstanding performance and superb seaworthiness. These qualities combined with the highest standard of service provided by a professional crew make them a perfect choice for an ultimate charter experience.
The Sunreef 74 19th Hole
Stunning sailing and power yachts available for charter in the most remarkable yachting destinations will satisfy the expectations of even the most demanding clientele. A family holiday, a get-together with friends or a romantic getaway – whatever the occasion, there is a perfect Sunreef Yachts catamaran for each and every one of them.
Sunreef Yachts catamarans feature plenty of alfresco dining space
Featuring an individual layout, a remarkable interior design and personalized exterior details, each Sunreef Yacht is unique. Each yacht has her own personality, her one-off character and sailing philosophy. However, there is one thing all Sunreef Yachts catamarans have in common – they constitute the essence of pure luxury and yachting lifestyle, so highly valued by the enthusiasts of exclusive charter holidays.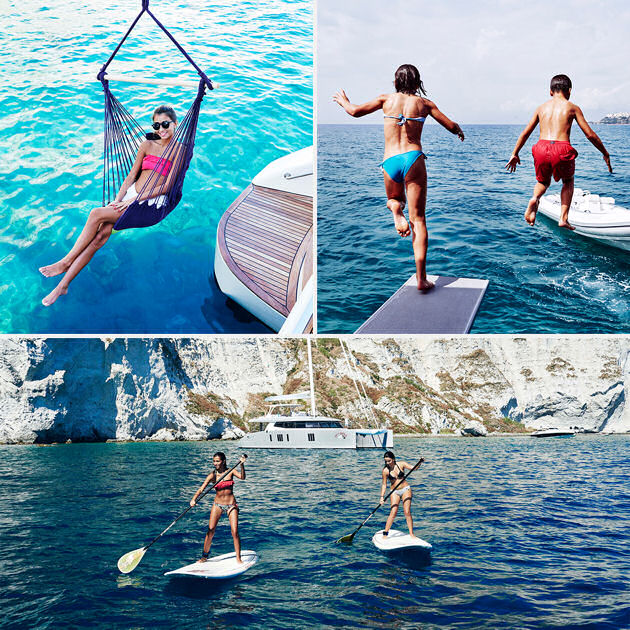 Sunreef Yachts are a family-friendly and safe charter boats
Due to the fact that the Sunreef Yachts shipyard is the world's leading manufacturer of custom-made luxury catamarans, the selection of sailing and power yachts offered by Sunreef Yachts Charter goes beyond the highest expectations. Chartered in the most desired destinations worldwide, they will amaze and impress every charterer with their sleek silhouettes and stately appearance.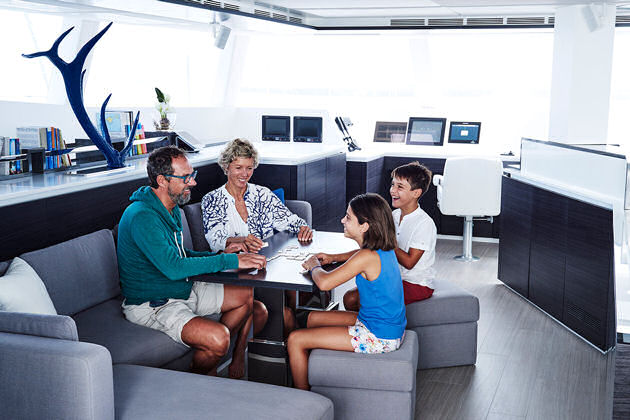 The interior always features an airy saloon
Each Sunreef Yachts catamaran offers the most comfortable accommodation in beautifully-appointed cabins with en suite bathrooms to provide guests with perfect conditions for regeneration after exciting activities during the day. The interior spaces also feature a spacious and airy saloon which is perfect for indoor entertainment.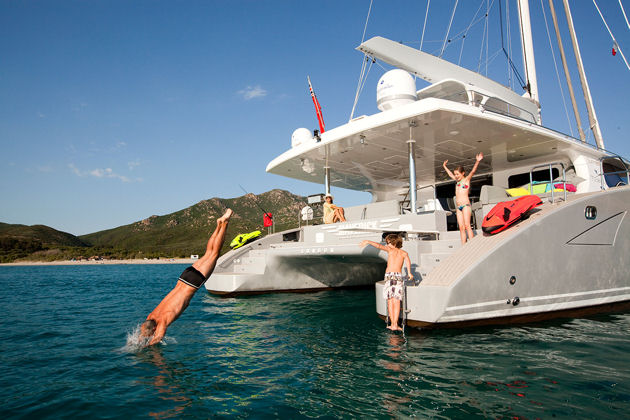 Sunreef Yachts catamarans are the perfect pick for water sports enthusiasts
With spacious outdoor areas offering a number of options for alfresco dining, relaxing in the shade or soaking up the sun, Sunreef Yachts are absolutely unbeatable in terms of leisure activities offered for the guests. Moreover, a rich assortment of water toys and water sport equipment available during the charter is a guarantee of fun-filled water activities enjoyed by all guests.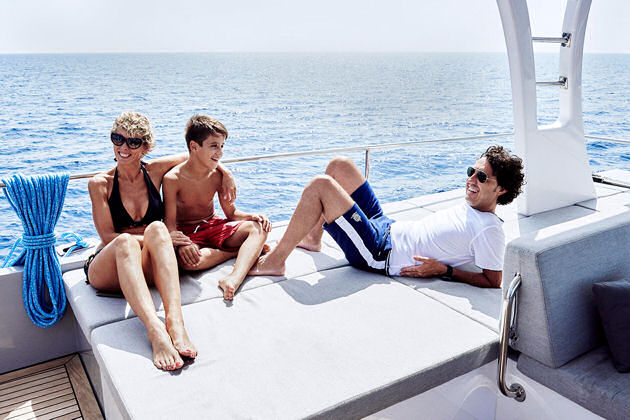 Charters on Sunreef Yachts are an unforgettable experience
Each Sunreef Yacht is chartered with an experienced crew who are fully committed to providing guests with the highest level of service, from the first minute they step on board till the last. A professional chef, employed on each yacht, guarantees that the menu served to the guests does not only comply with the five-star restaurant standards but is also adapted to their individual preferences.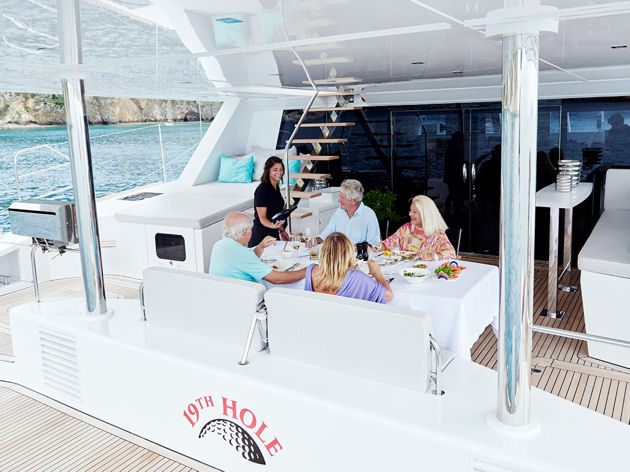 The cockpit of the Sunreef 74 offers a lot of space to relax
Building a catamaran with Sunreef Yachts opens a world of possibilities to all Owners desiring to create a signature holiday experience and express their vision of true luxury. Sunreef Yachts wide range of power and sail yachts enables every Owner to imagine the layout and design that will best match their private navigation and charter projects. This is why Sunreef Yachts catamarans are an increasingly popular choice on the market.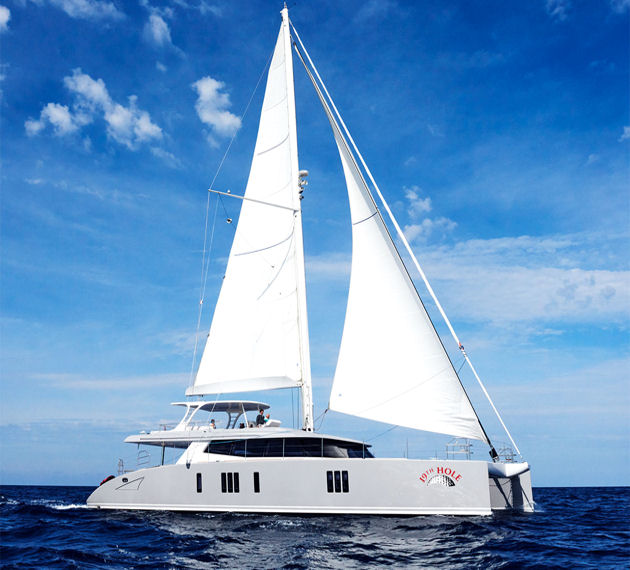 With more and more new additions to the Sunreef Yachts Charter fleet, including an all-new Sunreef 74 and Sunreef 60 Loft, charterers across the globe will get to enjoy an extraordinary charter experience which, once acquired on a Sunreef Yacht, will become their favorite holiday activity.
Web Address: sunreef-yachts.com